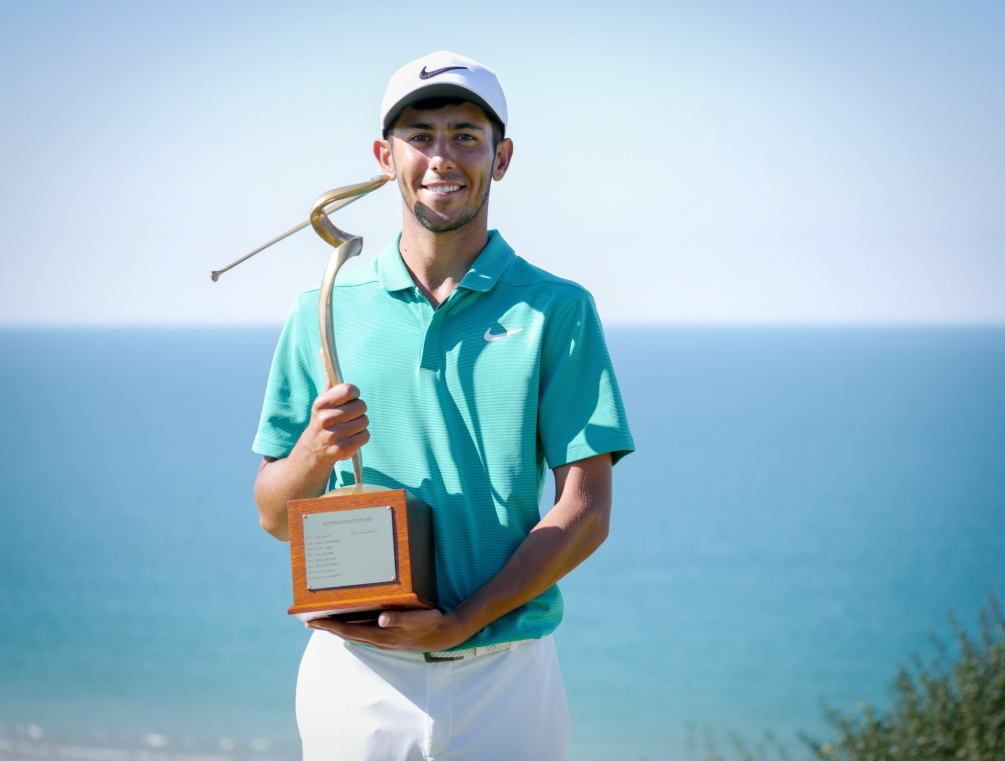 Modest! Golf player Jack Singh Brar has recorded his second professional victory at The 2018 Cordon Golf Open on the European Challenge Tour. Jack shot rounds of 69, 65, 64 and 67 to win the tournament by 3 shots with a score of minus 15. Victory takes Jack into the top 10 on the Race to Ras Al Khaimah rankings as he continues his bid to secure a European Tour Card for the 2019 season.
Jack commented after his win "I'm so pleased to get my first win on the challenge tour in my debut season as a professional golfer, I've felt I've come close a few times so it's nice to get the win finally. I must thank my sponsors Nike, PulseRoll and Sureset by Dan Frost for all the support they've shown me since I turned professional. Plus all my team, I'm lucky to have them all'. "I must also thank the Challenge Tour for a great week, and all the sponsors connected to the Cordon Golf Open. It was a superb event".
"We are so proud of Jacks victory in France on the challenge tour. Jack is such a hard-working and dedicated guy and his golf this year has been to a very high standard" commented Jacks manager and co-founder of Modest! Golf Niall Horan.
Mark McDonnell, Director at Modest! Golf also commented "We are delighted for Jack, his family and all of Jacks team on this fantastic second professional victory. We are so proud to represent such an incredible young professional. We are excited about the future".
Jack now has a week off before heading to Kazakhstan Open at the Zhailjau Golf Resort in two weeks time.
2nd September 2018