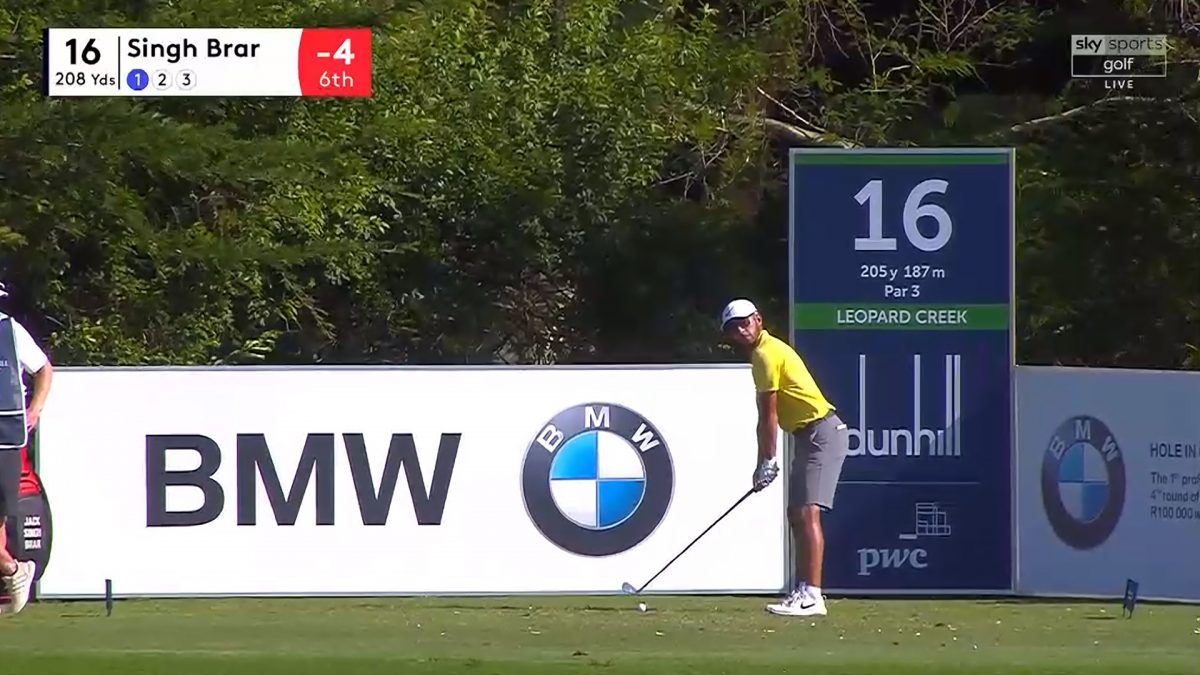 The Leopard Creek golf course borders the renowned Kruger National Park with many South African golfers believing this championship golf course is the holy grail of golf.  This year the course was in excellent condition and the temperatures were above average for that time of year so we can say it was very hot. Golf at Leopard Creek was very demanding, the winds got up and the course was extremely firm.  The person who could keep big numbers of the scorecard will win.
It's my second year at the Alfred Dunhill Championship golf course and I am still blown away with the views around the course.  It's an exhilarating combination of championship golf and wildlife viewing so you have to stay focused all the time and not be distracted by the animals.  As the course winds through Crocodile River which comes into play across several holes, remaining on target is essential.
As you can see from the image on the 16th Tee, it was the first time the European Tour allowed shorts to be worn on the competition days.  It was definitely hot but I really enjoy this course no matter how tough it can get.